Advisory Board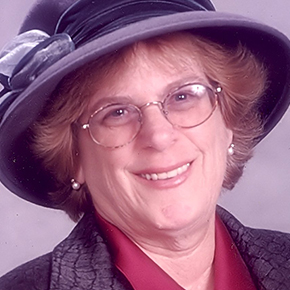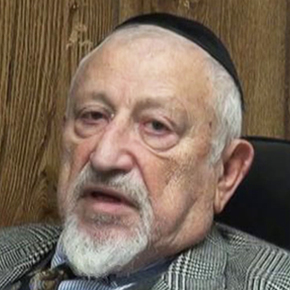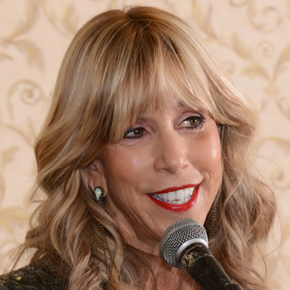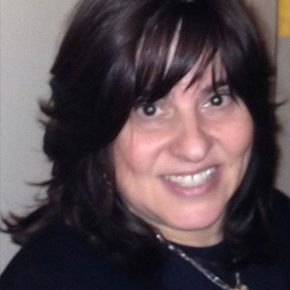 Naomi Klass Mauer is the daughter of Rabbi Sholom and Irene Klass, z'l, founders of The Jewish Press. Her husband was the late Dr. Ivan Mauer. Naomi attended Yeshiva University High School and Brooklyn College. In her capacity as Associate Publisher of The Jewish Press and Editor of the Family Issues section, she has played an instrumental role in bringing the plight of the agunah to the forefront of Jewish awareness. (She herself was once an agunah). She has helped many women in domestic abusive situations, referring them to hot lines, shelters, organizations and government agencies. No one who turns to her is ever turned away empty handed. Although she cannot find a solution for everyone she speaks to, at least they find someone who cares enough to listen. Naomi makes frequent trips to Israel where she has children and grandchildren. Causes involving Israel are also very dear to her heart.
Dr. Faye Zakheim serves as a field instructor and faculty educator at the NYU Silver School of Social Work, and a fellow and senior circle trainer at the Center on Violence and Recovery. In addition to serving at NYU, Dr. Zakheim chairs a task force of over 35 agencies dealing with family violence in the Tri-­‐State Area. As the co-­‐founder of Project Eden, and as a resource person for the Kings CountyDistrict Attorney's Office, she has worked with the justice system to assist those dealing with domestic violence and to train professionalsin various fields who seek to help them. Drawing on her dissertation research, Dr. Zakheim has pioneered the use of Healing Circles innumerous communities across the country, including the Orthodox Jewish communities of greater New York. She has presented at international gatherings of social workers and been published in both scholarly journals and the popular press. Dr. Zakheim holds a Ph.D.in Social Work from the NYU Silver School of Social Work.
Full bio coming soon.
A lifelong resident of the Lower East Side, Fran Shulman has been active in Jewish communal life for decades. She annually volunteers on behalf of many Jewish organizations including Jr. Neshei Agudah, the Bialystoker Shul, the Lower East Side Mikvah, Tomche Shabbos, Kaporos and coordinates the LES Community Calendar. Fran also devotes time to civic matters such as serving as Vice President of the 7th Precinct Community Council and as a member of New York Area Policy Board 3 which allocates government funding for community based organizations. Professionally, Fran works at the National Society for Hebrew Day Schools and as a Student Services Coordinator at the Bais Yaakov of the East Side where she works closely with the students and plans extra curricular activities. Mrs. Shulman draws on her professional/communal experience in addressing the needs of both singles and divorced couples. Fran is married to Martin Shulman, a New York State appellate and trial court justice , and has children and grandchildren.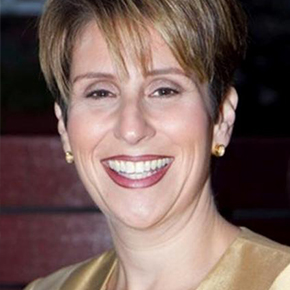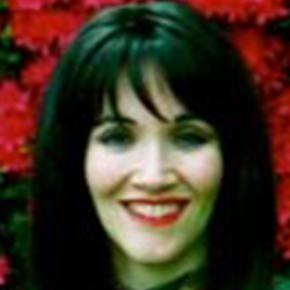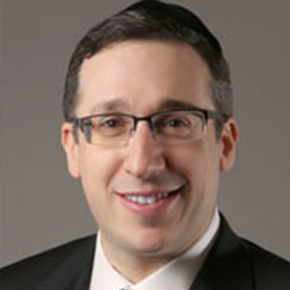 Debbie Meskin Rochlin is the Director of Admissions at Rabbi Arthur Schneier Park East Day School and she has become responsible for ALL the early childhood classes!

Over the course of 20 wonderful and productive years, Debbie has enlivened Park East and has risen through the ranks, having served as a teacher and as Assistant Director.

Debbie is an outstanding educator who has touched the lives and hearts of both students and parents at Park East. It is her warm smile and personal touch that welcome our children on a daily basis as they enter the school. Her kindness and charm are exemplary.

Debbie graduated with honors from Queens College of the City University of New York where she earned both her Bachelor of Arts and Master of Science in Early Childhood Education. She currently lives on the Upper East Side with her husband Kenneth and their three children: Zachary, Jacob and Daniella.
Shelley (Sheldon) Zeitlin is the proud father of a son and daughter. He is a very domesticated Denverite, and has been in NYC for more than a decade, currently living in Bayswater. A piano player and an amateur historian of 20th Century Europe, he has master's degrees in Public Administration and Social Work. He has worked extensively with the developmentally disabled community and currently works as a Social Worker in nursing and rehabilitation. He is a devoted talmid of Rabbi Moshe Meir Weiss and recently started a support group for divorced dads.
A journalist and educator by profession, Baila Sebrow is an active Shadchan/Matchmaker for many years, independently and for Saw You At Sinai. Countless marriages and families have resulted from Baila's dedication to helping singles in finding their Bashert - whether it's working one on one with singles, organizing her own large singles events, or facilitating at numerous organizational events.

Baila is the author of a weekly column "Dating Forum," where she advises singles and their parents on dating situations, and produces and hosts her weekly radio show "The Dating Forum," where singles are frequently invited to chat, vent, and air their issues.

Baila is the Founder and President of Neshoma Advocates, Inc., an organization that services kids-at-risk and their families, Executive Director of Teach Our Children, and Communications and Recruitment Liaison for SOVRI-Beth Israel. In addition, she actively supports and serves on various other organizations which assist victims of abuse, and volunteers for a multitude of communal causes.

Baila is married to David Sebrow, a chemical manufacturer and owner of S&S Soap Company, Inc., and resides in Lawrence, New York with her husband and children.
Cantor Benny Rogosnitzky
is a world-renowned Cantor, lecturer, teacher, mentor, and event producer. Affectionately known as "Cantor Benny," he serves as Cantor at the historic
Park East Synagogue
, located on Manhattan's Upper East Side.
Born in Liverpool, England, he earned a bachelor's degree in Talmudic Studies in Manchester Yeshiva and an advanced degree in Music. He has performed for audiences of thousands at some of the world's most prestigious venues, including the White House and the United Nations. As a lecturer of music and its application to prayer, Cantor Rogosnitzky routinely studies and practices both traditional and modern liturgy and music. In 2012, he worked with Sony Music on the production and marketing of the historic album and concert series, "Eternal Echoes: Songs and Dances for the Soul," a collaboration between world-famous violinist Itzhak Perlman and Cantor Yitzchak Meir Helfgot.
At Park East Synagogue, where he has served as Cantor since 2009, Cantor Rogosnitzky also leads marketing and community engagement efforts for both the Synagogue and
Rabbi Arthur Schneier Park East Day School
, where he serves as Director. He serves on the board of several charitable organizations and is the co-founder of
Cantors World
and the founder of
Frum Divorce
.
Cantor Rogosnitzky is married with four children and resides in New York.
Follow Cantor Benny:
Website
|
Facebook
|
YouTube
|
Twitter
|
LinkedIn
|
Instagram
|
Blog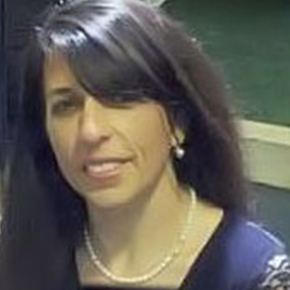 Honorary Board
Deana Blumenthal
Judy Bodner
Tirtza was born in Israel, raised in Curacao, and grew up in Caracas, Venezuela, where her parents Rabbi Shimon and Alicia Truzman were integral parts of the Jewish Community. She came to New York to pursue a career in Computer Science, and has worked for 23 years as a Programmer Analyst in the Banking Industry. Currently she manages a medical billing office. Her organizational skills are the key that keeps the clinic running.

For many years she has been involved in her community, synagogue, and her kids' schools, and has a strong connection with Israel, her oldest son is currently serving in the Israeli Army. She is a proud living kidney donor. As a volunteer for Halachic Organ Donor Society, she is a big advocate for organ donation. A single parent to three sons, she understands the challenges that orthodox divorcees encounter in their life, juggling parenting, working, and dating. She inspires singles to participate in social events, and network with like minded individuals for support and advice.